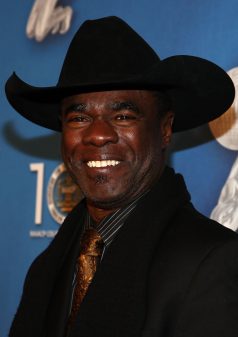 Glynn Turman is a stage, television, and film actor as well as a writer, director, and producer. He is known for his roles as high school student Leroy "Preach" Jackson in the 1975 coming-of-age film Cooley High, math professor and retired Army colonel Bradford Taylor on the NBC sitcom A Different World.
Here are a few other amazing facts to know about actor Glynn Turman:
1. Born Glynn Russell Turman in New York, New York, in 1947. According to a DNA analysis, he shares maternal ancestry with the Edo people of Nigeria.
2. Had his first prominent acting role at the age of 13 as Travis Younger in the Broadway play of Lorraine Hansberry's classic A Raisin in the Sun, opposite Sidney Poitier, and Ruby Dee.
3. Began his film career in the 1970s with such blaxploitation flicks as Five on the Black Hand Side (1973), Thomasine & Bushrod (1974) and Together Brothers (1974), and then progressed to roles in the cult classic Cooley High.
4. Made his Los Angeles stage debut in Vinnette Carroll's Slow Dance on the Killing Ground. An impressive 1974 performance in "The Wine Sellers" earned him a Los Angeles Critics Award nomination and a Dramalogue Award.
5. Joined the hit HBO series The Wire portraying the recurring role of Mayor Clarence Royce, becoming a full-time regular in 2006.
6. Portrayal of Mayor Royce has honored him with a NAACP Image award nomination for Outstanding Support Actor in a Drama Series for the 2007 awards ceremony.
7. Won a Primetime Emmy award for his guest appearance on the HBO series In Treatment in 2008.
8. Starred in House of Lies on Showtime as the father of the characters played by Don Cheadle and Larenz Tate in 2002.
9. From 1978 to 1984, Turman was married to Aretha Franklin. He co-wrote with then-wife Aretha Franklin, the song 'I'm Your Speed' which appeared on her "Almighty Fire" album.
sources: