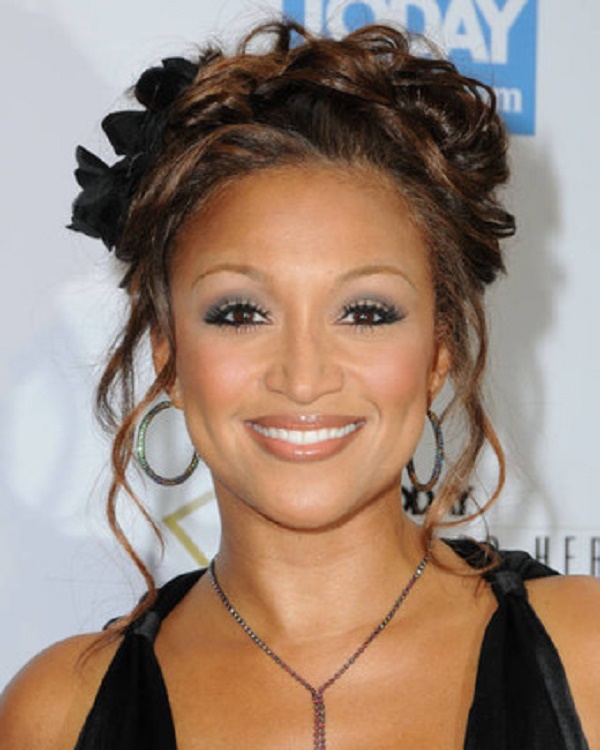 Chanté Torrane Moore is an award–winning American R&B and jazz singer, songwriter, and actress. She was a beauty pageant contestant and model when, at age twenty-two, she was discovered by MCA Records executive Louil Silas. Since the release of her 1992 debut, Precious,  Moore has been a mainstay R&B diva. Here are some other intriguing facts about Moore.
1. Chanté Moore was born on February 17, 1967 in San Francisco, California as Chanté Torrane Moore. She was born to Christian Evangelist parents, her father, a minister and mother, a singer and big influence on Moore.
2. Moore's released her debut album, Precious, in 1992. Her 2003 album "Things That Lovers Do" reached #3 on the Billboard Hot R&B albums chart.
3. She had a daughter, named Sophia Hardison with actor Kadeem Hardison. They secretly married in 1997 and divorced in 2000.
4. Her debut single "Love's Taken Over" spent 33 weeks on the Billboard Hot R&B Singles Chart. In 2000 her single "Chante's Got a Man" hit #2 on the Billboard Hot R&B Singles chart and #10 on the Billboard Hot 100 selling more than 500,000 copies.
5. A year after marrying R&B singer Kenny Lattimore in 2002, the two signed as a duet act to Arista Records and released a duet cover album entitled Things That Lovers Do. The album was promoted with a stage play named after the album and a music video for the single "You Don't Have to Cry" which shows a prominently pregnant Moore on screen with Lattimore.
6. Moore announced her divorce to Lattimore in 2011.
7. In early 2013, it was announced that Moore had joined the cast of the Reality TV show "R&B Divas L.A." with Kelly Price, Dawn Robinson (of En Vogue), Michel'le, Lil' Mo & Claudette Ortiz.They filmed the series throughout the year, and it premiered/aired during the summer.
8. In Summer 2014, Chanté Moore starred on the Las Vegas strip at Bally's in the revamped showgirls show "Jubilee" directed by Frank Gatson.
9. Moore premiered a new track titled "Ghetto Love" featuring Kurupt on Donnie Simpson's radio show in 2016.
sources:
http://madamenoire.com/312674/chante-moore-ex-hubby-kadeem-hardison-thats-baby-dont-wanna-girl/
http://www.imdb.com/name/nm0601015/bio