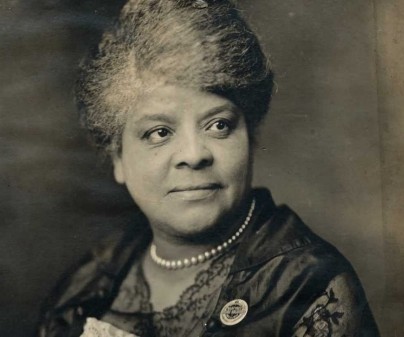 Ida Bell Wells-Barnett, more commonly known as Ida B. Wells, was an African-American journalist, newspaper editor, suffragist, sociologist, feminist, Georgist, and an early leader of the Civil Rights Movement.
Read on to learn more historical facts about Wells:
1. Wells was born in Holly Springs, Mississippi on July 16, 1862. She was one of eight children.
2. She lost her parents and a sibling in the 1878 yellow fever epidemic at a young age. She was one of eight children.
3. After the funerals of her parents and brother, friends and relatives decided that the six remaining Wells children should be split up and sent to various foster homes. Wells resisted this solution. To keep her younger siblings together as a family, she found work as a teacher in a black elementary school.
4. During her summer vacations, she attended summer sessions at Fisk University, a historically black college in Nashville. She also attended Lemoyne-Owen College, a historically black college in Memphis.
5. While teaching elementary school, Wells was offered an editorial position for the Evening Star in Washington, DC. She also wrote weekly articles for The Living Way weekly newspaper under the pen name "Iola," gaining a reputation for writing about the race issue.
6. Wells refused to give up her seat in 1884 on a train, the conductor and two men dragged her out of the car. Wells gained publicity in Memphis when she wrote a newspaper article for The Living Way, a black church weekly, about her treatment on the train. In Memphis, she hired an African American attorney to sue the railroad. When her lawyer was paid off by the railroad, she hired a white attorney. She won her case on December 24, 1884, when the local circuit court granted her a $500 award.
7. In the 1890s, Wells documented lynching in the United States. She showed that lynching was often used in the South as a way to control or punish black people who competed with whites, rather than being based on criminal acts by black people, as was usually claimed by whites.
8. She was active in women's rights and the women's suffrage movement, establishing several notable women's organizations.
9. She was the first African-American woman to be a paid correspondent for a mainstream white newspaper.
source:
https://www.biography.com/people/ida-b-wells-9527635