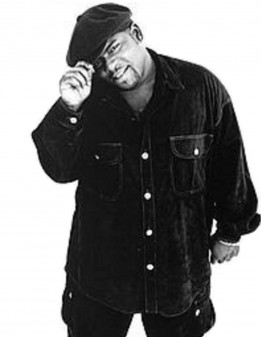 Sean Levert was an American singer–songwriter and actor. He was best known as a member of the R&B vocal group LeVert.
Read these other interesting facts about Levert:
1. Levert was the son of O'Jays lead singer Eddie Levert and younger brother of singer Gerald Levert.
2. Born in Cleveland, Ohio and is the son of Eddie Levert, the lead singer of The O'Jays.
3. Formed the trio LeVert with older brother Gerald Levert and childhood friend Marc Gordon; together they scored several hits on the R&B charts in the 1980s and early 1990s.
4. Launched a solo career with the album The Other Side on Atlantic Records in 1995.
5. Yielded the charting singles "Put Your Body Where Your Mouth Is" and "Same One" that same year.
6. Appeared in the film New Jack City (1991) Sean also played a part in the direct-to-video Dope Case Pending (2000).
7. Sentenced to a 22–month prison sentence for failing to pay child support for three of his children, then aged 11, 15, and 17.
8. Married to Angela Lowe, and had six children.
9. Became ill while incarcerated in the Cuyahoga County Correctional Facility, prior to his transfer to a state prison, reporting high blood pressure and hallucinations; he died six days after being admitted to the jail, on March 30.
source: