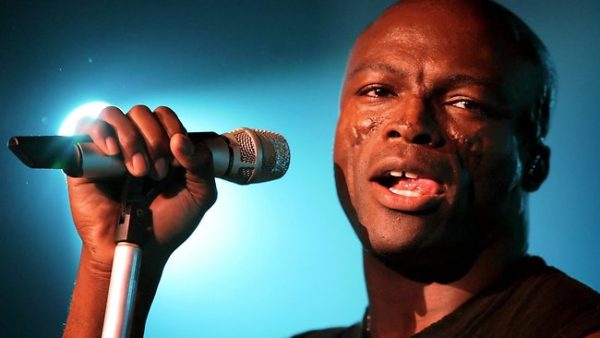 If you are a fan of songwriter/singer Seal than you probably know a lot about him. However, there are a few other interesting facts that we have found that you just might not know.
1. Born on February 19, 1963 in Paddington, London, England. He is of Nigerian descent.
2. Raised in foster care for a time before being brought up by his stepmother and father, a difficult and physically abusive person.
3. Earned a degree in architecture and worked various jobs before pursuing music, working with the band Push and traveling to Japan, Thailand and India.
4. Developed scars on his face as the result of a rare form of lupus by the age of 23.
5. Made his full-length, self-titled album debut in 1991 and scored with the moody, socially aware single "Crazy," which reached the Top 10 of Billboard's pop chart.
6. Released Soul, a collection of covers featuring the works of R&B greats like Ben E. King, Curtis Mayfield and Otis Redding.
7. Once dated supermodel Tyra Banks during the earlier part of his career.
8. Became an internationally renowned singer/songwriter with albums like Human Being and hits like "Crazy," "Prayer for the Dying" and "Kiss From a Rose," which won multiple Grammy Awards.
9. Married Project Runway, Heidi Klum; however in January 2012, Seal and Klum announced that they were separating after nearly seven years of marriage. Klum filed for divorce from Seal on April 6, 2012. She also requested that her name be restored to her birth name of Heidi Klum.
sources: