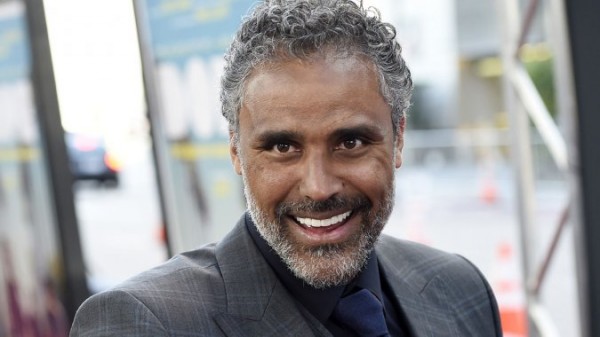 Ulrich Alexander "Rick" Fox is a Canadian film and television actor, businessman, retired basketball player, and Esports franchise owner. He played in the National Basketball Association for the Boston Celtics and Los Angeles Lakers, and played college basketball for the North Carolina Tar Heels.
Check out these other great facts about Rick Fox:
1. Born Ulrich Alexander Fox on July 24, 1969.
2. Moved to the Bahamas when he was very young. Father is Afro-Bahamian, and his mother, who is Canadian, is of Italian and Scottish descent.
3. Attended Warsaw Indiana high school as an exchange student and played basketball there.
4. Played at the University of North Carolina where his highlights included leading the Tar Heels to the 1991 NCAA Final Four.
5. Owner of premier esports franchise Echo Fox.
6. Appeared as a celebrity contestant on ABC's Dancing With The Stars, paired with pro Cheryl Burke. They came in sixth place.
7. Appeared as a contestant on Are You Smarter than a Fifth Grader?, in season 3.
8. Played the role of Chase Vincent in the VH1 series Hit the Floor in 2013.
9. Played the role of Sam Johnson, the general manager for eponymous basketball team on Yahoo's original series Sin City Saints, he appeared in the TV film Sharknado 3: Oh Hell No!, and played retired basketball player Calvin Owens on iZombie in 2015.
10. Recurring role (as a fictionalized version of himself) on the BET comedy-drama television series The Game, also returning to reprise his role in the 2012 season finale.
11. Began his professional basketball career when he was selected by the Boston Celtics in the first round (24th pick overall) of the 1991 NBA draft.
source: