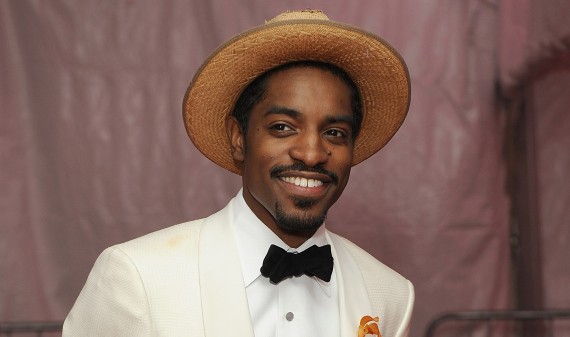 André Lauren Benjamin, better known by his stage name André 3000 (formerly known as André), is an American rapper, singer, songwriter, record producer, dancer, and actor, best known for being part of hip hop duo Outkast alongside fellow rapper Big Boi.
Read on to learn more about Andre 3000:
1. Benjamin was born in Atlanta, Georgia, the only child of Sharon Benjamin-Hodo, a single mother who sold real estate, and Lawrence Harvey Walker, a collections agent.
2. He is of African-American and Native American descent.
3. Growing up in Atlanta, Georgia, East Point, Georgia and Bankhead, Georgia, he attended Sarah Smith Elementary School, Sutton Middle School, Northside High School and Tri-Cities High School.
4. While in high school, Benjamin (who was then performing as "Andre") met Antwan "Big Boi" Patton. Benjamin and Patton teamed up to form Outkast. Shortly after graduating from high school, the duo was signed to the Atlanta-based LaFace label and released their debut album, Southernplayalisticadillacmuzik, in 1994.
5. In 2002, Outkast released a greatest hits album, Big Boi and Dre Present… OutKast which contained three new tracks. One track, "The Whole World", won a Grammy for Best Rap Performance by a Duo or Group.
6. Benjamin launched the "Benjamin Bixby" clothing line in the spring of 2008, inspired by college football circa 1935.
Benjamin was a vegan for fifteen years.
7. In 2016, Benjamin had a recurring role as Michael LaCroix on the second season of the anthology crime drama series American Crime.
8. He had a handful of acting roles over the years. However, he turned down a few roles including the 2006 film Dreamgirls starring Beyonce and Jennifer Hudson.
9. In 2005, Benjamin starred alongside Mark and Tyrese Gibson in Four Brothers. Originally, Andre 3000's part was supposed to go to Larenz Tate. However, he turned it out down and Andre got the part.
source:
10 Things You Didn't Know About Andre 3000 – Interesting Unknown Facts