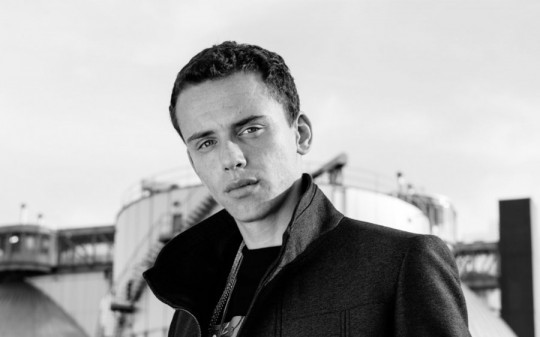 Logic is an American rapper, singer, songwriter, and record producer multi-talented entertainer.
Check out these other amazing facts about the rapper/singer Logic:
1. Born Robert Bryson Hall II on January 22, 1990, in Gaithersburg, Maryland to Robert Bryson Hall, an African-American Maryland native, and a Caucasian mother.
2. Expressed an interest in music as a teenager, and ventured into a musical career in early 2009.
3. Attended neighboring Gaithersburg High School. However, he did not graduate and was soon expelled after he began skipping classes in the 10th grade.
4. At the age of 13, Logic met Solomon Taylor, who would soon become his mentor. Logic first became interested in rap and hip hop after watching the movie Kill Bill: Volume 1, directed by Quentin Tarantino, that same year.
5. Released a mixtape titled Young, Broke & Infamous in 2010.
6. Signed with Visionary Music Group in 2011, before releasing two additional mixtapes over two years.
7. Released his debut studio album Under Pressure in October 2014, to mainly critical and commercial success.
8. Logic's second studio album, The Incredible True Story, was released in November 2015. The album received mostly positive reviews from critics and sold over 135,000 copies in the first week of release.
9. On November 12, 2014, Logic made his network television debut on The Tonight Show Starring Jimmy Fallon by performing "I'm Gone" alongside The Roots, 6ix, and DJ Rhetorik.
source:
https://en.wikipedia.org/wiki/Logic_(musician)