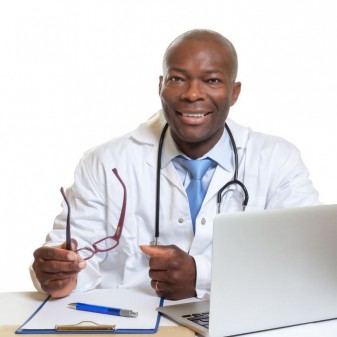 The earlier decades were not easy for people of color to survive in the society, let alone make a name in their chosen professions. These are only a few examples of individuals who used their passion for healthcare to touch the lives of many.
Carson is a neurosurgeon, philanthropist and presently, United States of America's 17th Secretary of Housing and Urban Development. Carson started from the bottom with his single mother raising him and his brother. He made his way to medical school that paved his way to be appointed as the Director of Pediatric Neurosurgery of Johns Hopkins Hospital. In there, he was able to put a cure to pediatric epilepsy through hemispherectomy in which the brain's hemisphere or a part of it is removed. He became the lead neurosurgeon in 1987 for the conjoined twins Patrick and Benjamin Binder. With his surgical team composed of 70 members, they were able to successfully separate the twins launching Carson as one of the most promising neurosurgeons of his time.
President Barack Obama nominated Benjamin as United States of America's 18th Surgeon General and was unanimously appointed by the senate on the 29th of October, 2009. Driven by the health issues faced by her own family, Benjamin used the death of her brother from HIV, her father from diabetes and hypertension and her mother from lung cancer, as an inspiration to work for the country's health care system. She received the 1998 Nelson Mandela Award for Health and Human Rights in the US and was included in TIME magazine's "Nation's 50 Future Leaders Age 40 and Under."
An ophthalmologist and an inventor, Bath became the first ever African American woman to head Jules Stein Eye Institute's post-graduate training program. She is also the first black to serve residency at New York University's ophthalmology department and also the first black to be elected as UCLA Medical Center's honorary staff. She invented and patented the Laserphaco Probe, a device that uses laser to remove cataracts. She also founded American Institute for the Prevention of Blindness.  
These physicians have used their knowledge and skills  for the improvement of healthcare throughout the globe. They have battled racism  and poverty and eventually paved the way for a brighter future not only for their own ethnicity but for the world at large.