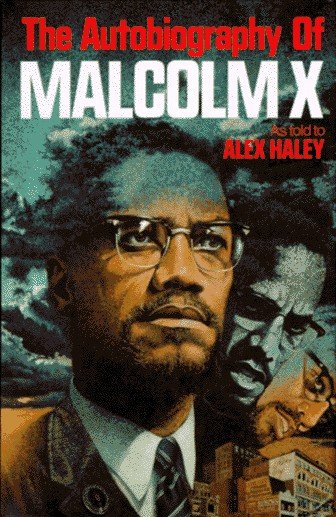 By Kayla Maroon
The Autobiography of Malcolm X by Alex Haley
As a young adult, you are trying to figure out your identity. Part of that identity is your history…not the history told to you at school, but the history that laid a foundation for your present, past and future. This book, an autobiography of social activist Malcolm X, is the beginning of your journey to discover your history. Once you've read this book, you will have a better understanding of your activism and a need to learn more about who you are.

Their Eyes Were Watching God by Zora Neal Hurston
Zora Neale Hurston is an underrated author because of her time, but her material extends through generations. This book is a black feminist tale about the vulnerability of being a black woman. As a young adult, you're still understanding your wants and needs, which become stronger as you mature. It's important to have something to relate to during this transition, and Their Eyes Were Watching God is exactly that.
Invisible Man by Ralph Ellison
The black man is one of the most targeted species in America. Once you realize how much race plays a role in your life, it is hard to get away from its traumatizing effects. Ralph Ellison depicts the truths behind racism, both blatant and institutional, while acknowledging the effect on both the victim and the oppressor. Very few schools require this as required reading because it can incite a sense of anger and guilt for the children of both the oppressor and the oppressed.
I Know Why the Caged Bird Sings by Maya Angelou
As a young adult, it is common to question your confidence and self-worth. It is difficult to find that confidence when you have people breaking you apart, especially as a young black woman. It is important to understand how you can love herself, despite these obstacles. This book addresses the topics of molestation, racism and sexuality, and it's one of a series of books that are all great reads.
Native Son by Richard Wright
Trayvon Martin's death left a remnant of sadness on black people, as it made us feel like our lives weren't important enough to seek justice. Nearly four years later, we are still feeling the anguish from his death. Native Son offers a perspective for the black youth that explains how and why we are so angry about the Trayvon's outcome. For the main character, racism isn't just an inconvenience: it is the antagonist. It is a way of life that becomes exaggerated the more often one comes into contact with the oppressor.