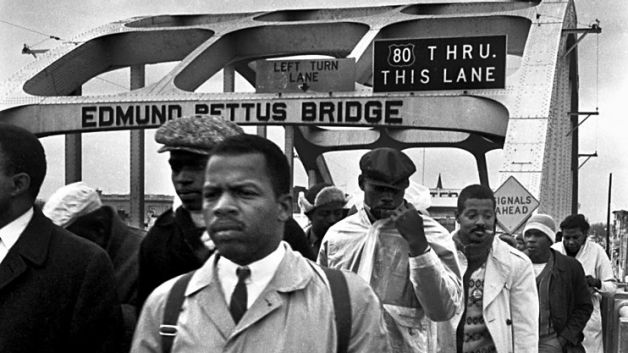 By Amandeep Thakur
When we talk about the American Civil Rights Movement, we think of Martin Luther King, Jr, Malcolm X, and Medgar Evans. They made important contributions to uplift the African-American community and fight for freedom from tyranny and racial discrimination. However, there were many others who also laid down their lives for the greater good. Today, we will talk about a few and honor their undying spirit to fight against injustice.
An Army veteran, Jimmie Lee Johnson is remembered as the man who was the reason behind the Bloody Sunday, the famous march from Selma to Montgomery. He was protesting for voting rights for the Black community when the entire group of protesters was attacked by state troopers. He was trying to shelter his mother from the blazing guns when a trooper shot him from the point blank range, twice in his abdomen. Jackson died a few days later. Four days after his death, the famous march took place.
A highly-educated socialite, Juliette Hampton Morgan enjoyed all the luxuries of riches and high social status. Interestingly, a particular shortcoming greatly affected her world: she couldn't drive, because of anxiety. Therefore, she had to travel by bus.
Upon witnessing how horribly the black passengers were treated, she took matters in her own hands and started writing letters to local newspapers. Her strong advocacy for fair treatment towards the African American community made her an enemy among whites and she received hate letters and death threats. Things turned too ugly for Morgan, and a few days after she resigned from her job as a librarian, she committed suicide.
James Reeb


Reeb was a white Unitarian minister in one of Boston's poor black neighborhoods. A father of four, Reeb was known for his dedication and commitment towards the cause of civil rights, and also joined the march from Selma to Montgomery. However, three white men attacked him in Selma and beat him into a coma. He died the next day.
Oneal Moore


Oneal Moore was the first African-American police officer in Washington Parish, Louisiana. On June 2, 1965, Moore and his partner Creed Rogers, who was also a black police officer, were coming home for a dinner after celebrating Moore's one-year anniversary as a police officer. A pickup truck with three men inside it blocked their way, and the trio started shooting at their patrol car. Moore died on the spot, while Rogers was blinded by another shot.
Harry and Harriette Moore


It was the Christmas of 1955 when the Civil Rights movement saw the first known murder of a couple. They were sleeping in their house when a firebomb placed directly below their bedroom detonated, and their bodies went right through the rafters. Harry died on the spot, while Harriette died nine days later.