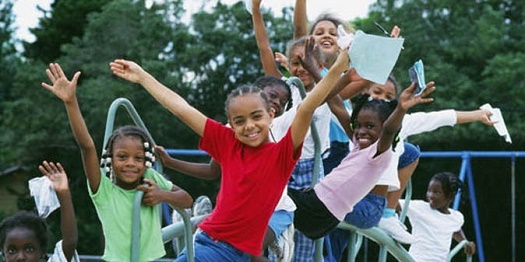 All parents desire to raise their children in a safe environment that will provide their children with the best possible education. When selecting the area for your family to live and grow, it is necessary to take a few things into consideration, such as crime rates and public safety policies. According to BlackDoctor.org, here are 8 of the worst cities to raise Black children.
1. Milwaukee, Wisconsin
Don't get stuck in the poverty life of Milwaukee. Blacks can barely afford to feed their families and put a roof over their heads in this city. Although Milwaukee has one of the lowest unemployment rates in the country at 3.9 percent, Black residents face an unemployment rate of 12.8 percent. Even Wisconsin Council on Children and Families, Director Ken Taylor,  pointed out, African-Americans are all different levels in Milwaukee are doing worse than their white counterparts.
2. Detroit, Michigan
Gangs are on the rise in the city of Detroit. Although violent crimes have been somewhat decreasing, the city is not promising for young black families who are "on the move" and trying to raise well-educated black children.
3. Oakland, California
The poverty rate is too high among Blacks in Oakland, and the city is located too close to drug corridors, which in actuality should put the city on "one of the most dangerous cities" to raise black children in the United States.
4. St. Louis, Missouri
St. Louis is smaller than most cities, which is one of the leading causes of its high-crime rate. It is also another city that is positioned perfectly for drug-traffickers. However, the high-crime rate has improved just a tad bit over the years, but nothing to boast about.

5. Bridgeport, Connecticut
Bridgeport is not a city where you want to raise your black children. The biggest town in Connecticut is known for having trouble with young men from ages 12-17; the violence rate is extremely high. Violence is so bad, and the city has introduced a curfew in an attempt to end late-night criminal activities.
6. New Orleans, Louisiana
This one surprised us too, but New Orleans, the city with Xavier University, did make it on the list. The youth in the city are struggling with low test scores and there are quite a large number of violent crimes throughout the city.
7. Jackson, Mississippi
Jackson is not known for its low crime rate, in fact, the crime rate is relatively high. Stay far away from this deep-south city and state. Although the state has been working on their educational test scores, it might not be the best fit for your child.
8. Atlanta, Georgia
Atlanta made a list because the property crime has risen throughout the southern city: motor vehicle theft is higher than average, and burglary stands at 38 percent higher than average.
Source:
Read more at: