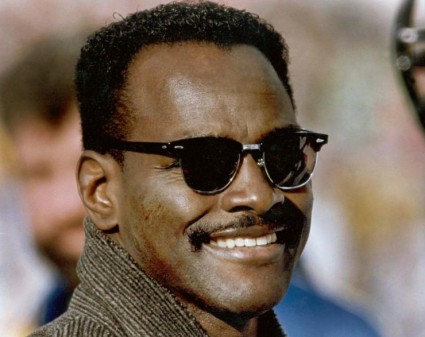 Walter Jerry Payton was an American football running back who played for the Chicago Bears of the National Football League (NFL) for thirteen seasons. Payton was known around the NFL as "Sweetness". Payton earned nine Pro Bowl selections and set several rushing records with the Chicago Bears.
Read on to learn more amazing facts about legendary football player Walter Payton:
1. Walter Payton was born on July 25, 1954, in Columbia, Mississippi.
2. Payton first began to attract national attention as a halfback at Jackson State University, making the starting lineup in 1971 — his freshman year.
3. Known for both his speed and power, he rushed for a single game-record 275 yards in 1977, finishing the year as the league MVP.
4. He was inducted into the Pro Football Hall of Fame in 1993, and the College Football Hall of Fame in 1996.
5. Payton was the fourth overall pick in the 1975 NFL entry draft. After getting off to a slow start, Walter finished his rookie season rushing for 679 yards and scoring 7 touchdowns while playing in 13 games
6. He was a star running back for the Chicago Bears, establishing multiple records and earning nine Pro Bowl selections during his Hall of Fame career.
7. He dabbled in real estate, restaurant, construction and NASCAR racing ventures. He was also involved in numerous philanthropic works through his Walter Payton Foundation.
8. Payton revealed he had primary sclerosing cholangitis, a condition in which the bile ducts are blocked. He died on November 1, 1999.
source:
https://en.wikipedia.org/wiki/Walter_Payton