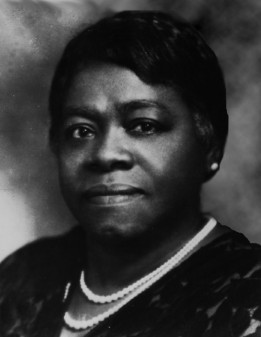 By Kelvin Muhia
Mary McLeod Bethune is one of the black American women who changed the face of America during the 20th century. Born on 10th July 1875 in South Carolina, Bethune was the 15th of the 17 children born to black parents recently freed after the Civil War. Although Bethune was born to a poor family, she was the only child in the McLeod family who received formal education. Her dedication and passion to education made her become one of the most respected and distinguished black leaders in the United States of America.
Mary McLeod's dynamic life encompassed three different careers: in education, through which she founded the Bethune Cookman College; in the fight against racial segregation, through which she formed the National Council of Negro Women and attended conferences for the NAACP; and in the political realm, as she was among the first African Americans to hold top positions in the Franklin D. Roosevelt administration.
After serving as an advisor to several presidents (President Calvin Coolidge, Herbert Hoover and President Franklin D. Roosevelt), fighting racial injustice and empowering black women of the time, Mary McLeod Bethune died on May 18th 1955 in Daytona Florida. In this article, we remember some of the iconic achievements and facts about Bethune.
Her goal of setting up a Negro girls' school became a reality
As the only child who received a formal education in the family, Bethune pursued a career in teaching and worked as an educator for nearly a decade. Her believe that education was the only ticket to racial advancement encouraged her establish the Daytona Normal and Industrial Institute to educate black girls. In 1907, Bethune purchased a damping field for $250 to expand the institution and set up a hospital to treat black patients who were denied medical care in whites-only hospitals.
She was the president of Bethune-Cookman College
In 1923, Daytona Institute was transformed into a teachers training college and was merged with Cookman Institute with a purpose of expansion. As the president of the entire institution, Bethune used her singing talent to seek funds to run the school. At the same time, Bethune helped establish a number of organizations for black women, such as the Southeastern Federation of Colored Women, Florida Federation of Colored Women, and the National Association of Colored Women where she served as the president.
Played a role in national politics
Bethune's involvement in the American government was witnessed in a number of occasions. She was invited to participate in conferences by President Calvin Coolidge, Hebert Hoover and Franklin D. Roosevelt.
Having met with the United States first lady Eleanor Roosevelt through her women empowerment clubs, Bethune was appointed to the National Advisory Committee to represent the youth and the black people. Bethune's main concern in her position was to help black youth get government jobs and equal opportunities with the whites.
http://www.encyclopedia.com/topic/Mary_McLeod_Bethune.aspx
http://www.biography.com/people/mary-mcleod-bethune-9211266#later-years-and-legacy
https://www.gwu.edu/~erpapers/teachinger/glossary/bethune-mary.cfm
https://www.nwhm.org/education-resources/biography/biographies/mary-mcleod-bethune/