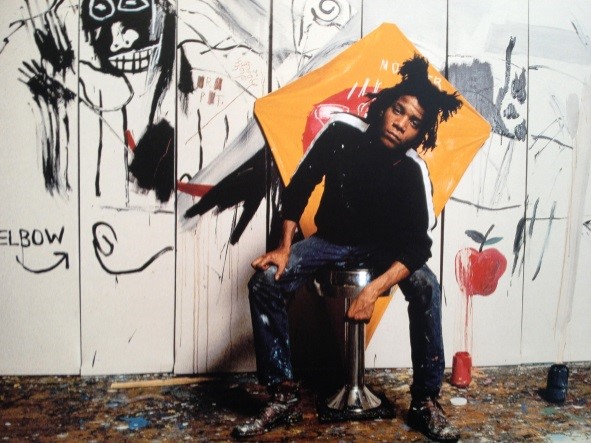 By: Melanie Cunningham
The 27 Club is a group of eclectic famous artists that died at the age of 27 – primarily from drug overdoses, but also from murder, freak accidents, and illnesses. This group gained notoriety when Brian Jones, Jim Morrison, Janis Joplin, and Jimi Hendrix all died at the age of 27 from 1969 – 1971 and then resurfaced when Kurt Cobain committed suicide in 1994. Out of the 50 members in the 27 Club, 12 are Black artists.
1. Louis Chauvin (March 14, 1881 – March 26, 1908)
Louis Chauvin was a well-known ragtime pianist in St. Louis. Due to his death in 1908 from multiple sclerosis, which led to his starvation while in a coma, he only published three compositions: "The Moon is Shining in the Skies," "Babe, It's Too Long Off,"  and "Heliotrope Bouquet."
2. Robert Johnson (May 8, 1911 – August 16, 1938)
Robert Johnson was a well-known blues artist known for his singing, songwriting, and guitar skills. He is famed in urban legend for making a deal with the devil at the crossroads, which helped to launch his musical career.  Johnson's cause of death is still unknown; it is rumored that he died from strychnine-poisoned whiskey. Although urban legend would argue that the devil had returned to collect Johnson's soul for his promise made at the crossroads. 
3. Nat Jaffe (January 1, 1918 – August 5, 1945)
Nat Jaffe was a swing jazz pianist that started his career in the 1930s. He played, recorded, and performed with the likes of Sarah Vaughn, Louis Armstrong, and Billie Holliday. Jaffe's death was a result of health complications due to high blood pressure.
4. Jesse Belvin (December 15, 1932 – February 6, 1960)
Jesse Belvin's demise came through a car crash in 1960.  He rose to fame as an R&B singer, songwriter, and pianist in the 1950s performing with Three Dots and a Dash.  He received success on his fourth solo record, "Dream Girl," in the early 1950s.  In his last performance before his death, he shared the stage with Sam Cooke, Jackie Wilson, and Marv Johnson.
5. Rudy Lewis (August 23, 1936 – May 20, 1964)
Rudy Lewis was a singer in the R&B group The Drifters. He rose to fame singing lead vocals on some of their top hits, such as "On Broadway."  Lewis died of a heroin overdose the night before he was scheduled to put down lead vocals on The Drifters famed hit "Under the Boardwalk."
6. Joe Henderson (April 24, 1937 – October 25, 1964)
Joe Henderson started his career as a gospel singer before crossing over to R&B in the late 1950s after signing to Todd Records. His last single to receive success was "You Take One Step (I'll Take Two)."  He died in 1964 of a heart attack at his apartment.
7. Jimi Hendrix (November 27, 1942 – September 18, 1970)
Jimi Hendrix is arguably known as one of the best guitarists of all time. He started his career playing for the Isley Brothers and with Little Richard. Upon being discovered by Linda Keith, daughter of Alan Keith, OBE; Hendrix moved to England in pursuits of a musical career. There he earned three top ten hits on the UK music charts with the records" Hey Joe," "Purple Haze," and "The Wind Cries Mary." Hendrix came to his demise dying from asphyxia from taking barbiturates.
8. Linda Jones (December 14, 1944 – March 14, 1972)
Linda's first single while being signed to Loma Record "Hypnotized" earned her #4 on the US R&B Charts. She recorded four albums prior to her death, and her daughter compiled an album posthumously entitled "Soul Talkin" in 2008. A record on the 2008 release called, "Baby I Know," received a Grammy nomination. Linda Jones died in 1972 of complications with diabetes, dying in her sleep from a diabetic coma.
9. Jacob Miller (May 4 1952 – March 23, 1980)
Jacob Miller was the cousin of reggae recording artist Maxi Priest. His recordings as a solo artist eventually led to his hire as the lead vocalist for Inner Circle, who got signed to Capitol Records in 1976. Prior to his 1980 death in a car accident in Kingston, Jamaica, Inner Circle had a tour scheduled with Bob Marley and the Wailers in the United States.
10. Jean-Michel Basquiat (December 22, 1960 – August 12, 1988)
Basquiat was a renowned abstract artist and neo-expressionist. His portraits are very colorful–using combinations of paints, shapes, and words in his artwork. In recent years, he has been highly referenced in a lot of popular hip-hop songs through the likes of Jay-z, Frank Ocean, Rick Ross, Macklemore, Nicki Minaj, and A$AP Rocky, to name a few.  Unfortunately, Basquiat developed a strong addiction to heroin which ultimately resulted in his death due to an overdose.
11. Fat Pat (December 4, 1970 – February 3, 1998)
Fat Pat was an original member of the Screwed Up Click, which helped to popularize the chopped and screwed sound of Houston rap.  This crew is comprised of many notable H-town rappers such as: DJ Screw, Big Hawk, Big Mello, Big Moe, Big Pokey, the Botany Boyz, E.S.G., Fat Pat, Lil Flip, Lil' Keke, Lil' O, Trae and Z-Ro. Fat Pat was murdered in the apartment hallway of a promoter he was collecting money from in 1998.
12. Freaky Tah (May 14, 1971 – March 28, 1999)
Freaky Tah served as a rapper, hype man, and the promoter for the group Lost Boyz that included Mr. Cheeks, DJ Spigg Nice, and Pretty Lou. Lost Boyz received much success on their first album "Lifestyle of the Rich & Shameless" entering onto the Billboard Hot 100s. Freaky Tah was murdered execution style at a birthday party for Mr. Cheeks in Queens.  He was shot in the head by an assailant named Kelvin Jones.
Related Articles:   http://www.ranker.com/list/members-of-the-27-club/famous-celebrity-deaths-list
http://www.buzzfeed.com/daves4/15-other-musicians-who-died-at-age-27#.invNXzXyZd
http://www.rollingstone.com/music/pictures/a-brief-history-of-the-27-club-20131112