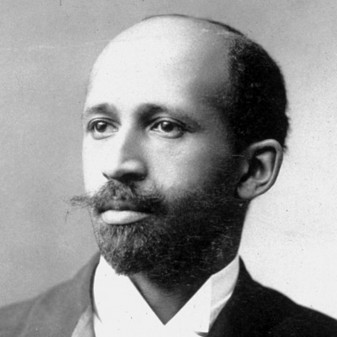 There are many African-American practitioners who made significant contributions and impact in the field of education. Here are some of the most influential African-Americans that we should celebrate.
W.E.B. Du Bois

– William Edward Burghardt Du Bois is the first African-American to accept a Ph.D. from Harvard University. He pursued his doctorate degree at the Friedrich-Wilhelms-Universität. In 1899. Du Boise wrote the first case study on African-American people,

The Philadelphia Negro: A Social Study.
His popularity rose when he publicly criticized Booker Washington's Atlanta Compromise, which stated that vocational education for black people is far more important than higher learning or politics. Du Bois believed that Washington failed to assert the right to equality among black citizens. This plight urged Du Bois to continue his fight and he eventually became the voice for equal rights.  
He co-founded the NAACP or the National Association for the Advancement of Colored People.
Ruby Bridges

– At six years old, she became the first African-American to take classes in an all-white elementary school in the South area. While Ruby was still attending kindergarten at her previous school, she was chosen along with other African-American children in New Orleans to participate in a test to see if they are eligible to attend an all-white school. It is said to believe that the test was intentionally made to be difficult so that black students will fail. 
During her first day at school, Bridges was escorted by her mother and federal marshals to protect her from violence and rage. There were a lot of violent reactions from the white community. This eventually became an important step for Bridges to continue and pursue Civil Rights.
Bridges later on created the Ruby Bridges Foundation which aims to promote the values of education as well as end racism.
Alexander Lucius Twilight

– In 1823, he became the first African-American to graduate in a US College and the first black to be elected to public office in Vermont in 1836. He finished a bachelor's degree in Middlebury College and was offered a teaching post at Peru, New York.
While he was young, Twilight worked on a farm and learned to read and write. At 20 years old, he was able to start his formal education.
Later on, he became a principal at the Orleans County Grammar School. Twilight also strengthened his religious beliefs and became a preacher.
Read the original story via Biography.