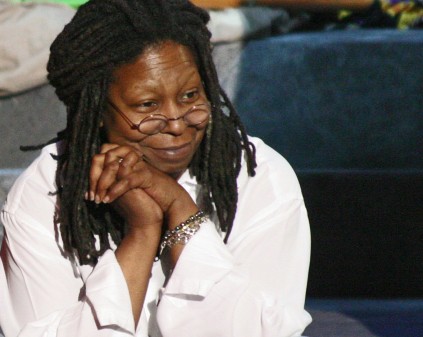 BY: KATHRINA JANE TIANGCO
We all love a good laugh. Whether you're watching a movie, TV series, talk show or a stand-up comedy, African-American comedians are making waves in the entertainment industry. Here's a list of the most loved black comedians we can't seem to get enough of.
Eddie Murphy – He is a comedian, actor, and director who was born in Brooklyn, New York. Murphy started his career as a stand-up comedian during his teens. During the 80's, he became a member of the popular TV show, "Saturday Night Live," and starred in various box-office hit movies. One of the highlights of his career was when he starred in the romantic comedy, "Coming to America," alongside fellow black actor, Arsenio Hall. In this movie, both actors showcased their talent by portraying multiple roles. Moviegoers certainly enjoyed their acting and the film became a hit. He received a Golden Globe nomination for his portrayal in the movie, "The Nutty Professor."
Whoopi Goldberg – Goldberg is a talk show host, comedian, TV/film actress, and a human rights advocate. She became the first African-American actress to take home the best-supporting actress category in the Academy Award in almost 50 years and at the same time, the second African-American actress to bag the Oscar for her role in the "Ghost." Another achievement in her career is when she became the first woman to host the Academy Awards. Aside from winning an Oscar, she also has a Grammy, Tony, and an Emmy award under her belt.
Bill Cosby – He is a comedian, TV/film actor, and producer. "The Cosby Show" became the highest rating TV show for several years. Cosby was the first black actor to perform and co-star in a lead role in a TV show. In 1966, he became the first African-American actor to take home an Emmy award. In addition to his recognitions, he has also won a Grammy, People's Choice, and NAACP award. His other achievements include the Presidential Medal of Freedom and the Bob Hope Humanitarian Award. Unfortunately, his iconic status was tainted by various sexual controversies. Throughout the years, he was repeatedly accused of sexual misbehavior by different women. To date, more than 50 women have surfaced with allegations of sexual assault. He denied all of it and now has a pending trial.
These famous comedians have made their own name in the entertainment business and are well-loved by many people.
Read the original story via Biography.
Photo Credit: Visual Hunt