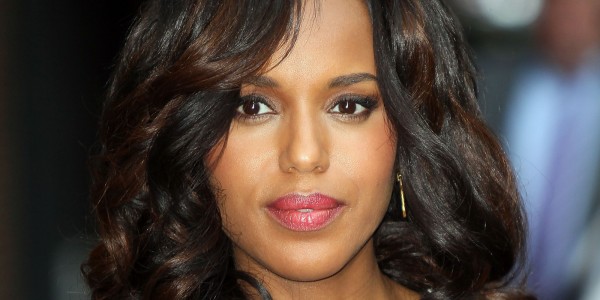 By Amandeep Thakur
Film industry was among the difficult vocations for the African-American community. It was 1939 when Hattie McDaniel became the first black to win an Academy Award for best supporting actress for her role in "Gone With the Wind", and paved the way for a better future for generations to come. Let's take a look at the top African-American actresses who stole our heart with their talent and charm:
1. Regina King
Famous Role: Marcee Tidwell (Jerry Maguire, 1996)
She played the role of Gooding's better half and had us at hello. The uber talented woman was later seen in Miss Congeniality 2, Ray and Southland, the super hit police drama.
2. Jada Pinkett-Smith
Famous Role: Niobe (The Matrix Reloaded and The Matrix Revolutions)
The beautiful mother of Willow and Jaden Smith, Jada Pinkett-Smith is also the voice behind the chubby Gloria in the Madagascar franchise. She is also associated with the Lupus Foundation of America, along with her husband, Will Smith. She also appears as Fish Mooney, a member of the Falcone Crime family in Gotham, an American crime TV series based on the DC comic universe.
3. Janet Jackson
Famous Role: Justice (Poetic Justice, 1993)
The princess of pop showcased her great comic timing in Nutty Professor II: The Klumps, and her acting prowess in Poetic Justice. Janet Jackson didn't want to be remembered only as Michael Jackson's sister, and she surely made a mark in film and music industry.
4. Whitney Houston
Famous Role: Rachel Marron (The Bodyguard, 1992)
Already loved for her mesmerizing singing voice, Houston stole hearts of millions when she played the role of Rachel Marron, Kevin Costner's love interest as well as object of protection.  She also appeared in movies like Waiting to Exhale (1995), The Preacher's Wife (1996), and the posthumously released 2012 film, Sparkle. She is also the only artist in the world to top the Billboard Hot 100 hits 7 times in a row. The world lost a great talent on Feb 11, 2012. She was 48 years old.
5. Kerry Washington
Famous Role: Broomhilda Von Shaft (Django Unchained, 2012)
Kerry Washington's has starred in a number of films to list, but 2012 was the year when she became to talk of the town with her intensely touching performance as Broomhilda Van Shaft, a damsel-in-distress in Django Unchained, the Oscar winning movies directed by Quentin Tarantino. She is setting the TV screens on fire now, with her hit political thriller, Scandal.
sources:
http://beauty-around.com/en/tops/item/943-most-beautiful-black-women
http://www.stylecraze.com/articles/beautiful-black-female-celebrities/