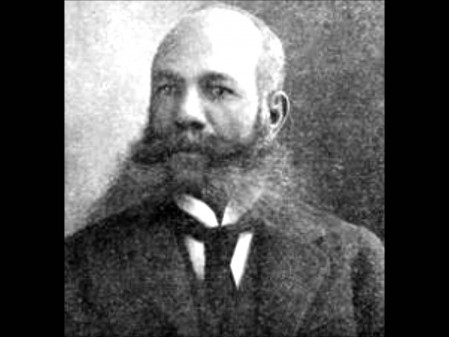 BY: MUHAMMAD NOUMAN
From a tiny light bulb to a huge airplane, different inventions have always been an important part of the past history and the coming future. An invention is not possible without a powerful mind that questions each and every thing it encounters and persistently works hard to find an answer. Our history is filled with some of the greatest inventors who have not only shown incredible innovations, but their inventions are the most useful creations of all times that have made our lives certainly easier. African/American inventors are not behind in this league, and their incredible inventions depict their determined hard work and creativity.
Here we present some of the most famous Black Inventors of all times who have shown the courage to post the flag of their innovation and creativity:
Charles Drew – Blood Bank
Charles Richard Drew was an African/American surgeon, physician, inventor and a medical researcher. He was born in Washington D.C on the 3rd of June 1904. Drew is the one who invented the concept of Modern Blood Bank, helping a human life to be saved in less time. From the World War II till now, his super invention has saved millions of lives.
Lewis Latimer – Light Bulb
Born on the 4th of September 1848 to fugitive slaves, Lewis Howard Latimer is a genius African/American engineer and an inventor. Being one of the emerging inventors, he not only invented earliest air conditioning units but also very profoundly assisted in the production and development of important inventions including the telephone and the light bulb.
Garrett Morgan – Gas Mask, Traffic Lights
Garrett Augustus Morgan was born in Kentucky on March 4, 1877. He is the inventor of one of the most important parts of our transport system, Traffic Signals. He got the concept while witnessing extensive accidents on busy urban roads. He also invented Gas Mask which got popular among aid workers during an underground explosion.
Alexander Miles – Improved Elevators
Alexander Miles is an African/American inventor who is known as the "wealthiest colored man in the Northwest." He is the one who made an innovation in elevators and introduced the concept of automatic opening and closing of elevator doors.
Patricia Bath – Laser Surgical Device
Born in Harlem, New York, Patricia Era Bath is one of the contemporary inventors and a hardworking Ophthalmologist. Bath is the very first African/American lady doctor to receive a pharmaceutical patent. She invented a laser surgical device, Laserphaco Probe to revolutionize the hard treatment of cataracts.