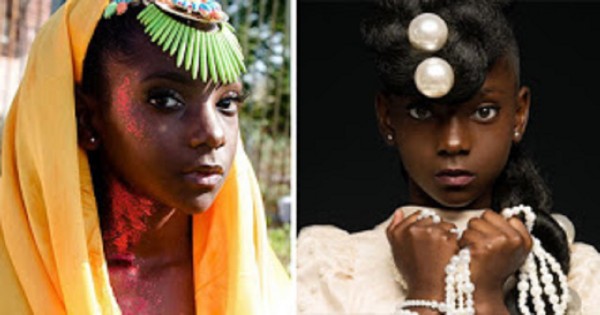 Kheris Rogers, an 11-year-old entrepreneur from Los Angeles, has made history at New York Fashion Week as the youngest fashion designer ever to present.
Read on to find out more about Rogers:
1. Kheris Rogers was bullied by classmates for her darker skin, so she transferred to a new school to escape the taunting.
2. She thought kids bullied her because they weren't used to her skin tone. But, it didn't stop with the students. There was an incident with a teacher and we had to draw ourselves and she gave us a black crayon instead of a brown crayon.
3. Rogers took her bad experience and created a clothing line, Flexin' In My Complexion, in hopes of helping other girls feel more confident.
4. Rogers took the fashion world by storm after unveiling her clothing line at the Museum of the City of New York with two different shows during New York Fashion Week. She is the youngest designer ever to show her stuff during the long-running NYC event.
5. Rogers' Flexin' In My Complexion line includes t-shirts, tanks and even baby bibs. The money from the clothes, which cost $15 USD and up, will be going towards her education.
Video: YouTube
https://getuperica.com/tag/kheris-rogers/