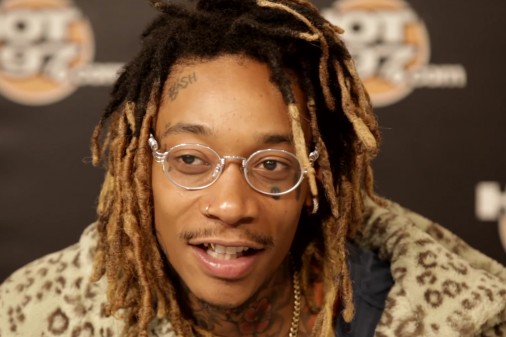 Cameron Jibril Thomaz is better known by his stage name Wiz Khalifa. He is an American rapper and actor who debuted with the album, Show and Prove, in 2006, signed to Warner Bros. Records in 2007.
Check out these other interesting facts about Khalifa:
1. Khalifa was born Cameron Jibril Thomaz on September 8, 1987 in Minot, North Dakota, to parents serving in the military.
2. His parents divorced when Khalifa was about three years old.
3. His stage name is derived from Khalifa, an Arabic word meaning "successor", and wisdom, which was shortened to Wiz when Khalifa was a young boy
4. Khalifa parted with Warner Bros. and released his second album, Deal or No Deal, in November 2009. He released the mixtape Kush and Orange Juice as a free download in April 2010; he then signed with Atlantic Records.
5. Khalifa began dating model Amber Rose in early 2011. They got engaged on March 1, 2012, and married on July 8, 2013. They have one son, Sebastian Taylor (b. 2013)
6. On September 24, 2014, it was announced that Rose would be filing for divorce, citing "irreconcilable differences". As of 2015, Khalifa and Rose have joint custody of their son.
7. Khalifa is open about his use of cannabis, and he has claimed in many interviews that he spends $10,000 a month on cannabis, and also smokes daily.
sources:
Video: Youtube
https://en.wikipedia.org/wiki/Wiz_Khalifa